Stuffed peppers are an easy dinnertime staple. Stuffed with a savory blend of beef and rice and topped with a tangy tomato sauce, these peppers are loved by even the pickiest eaters.
PREP TIME:
20 minutes

COOK TIME:
1 hour

TOTAL TIME:
1 hour 25 minutes

SERVES:
4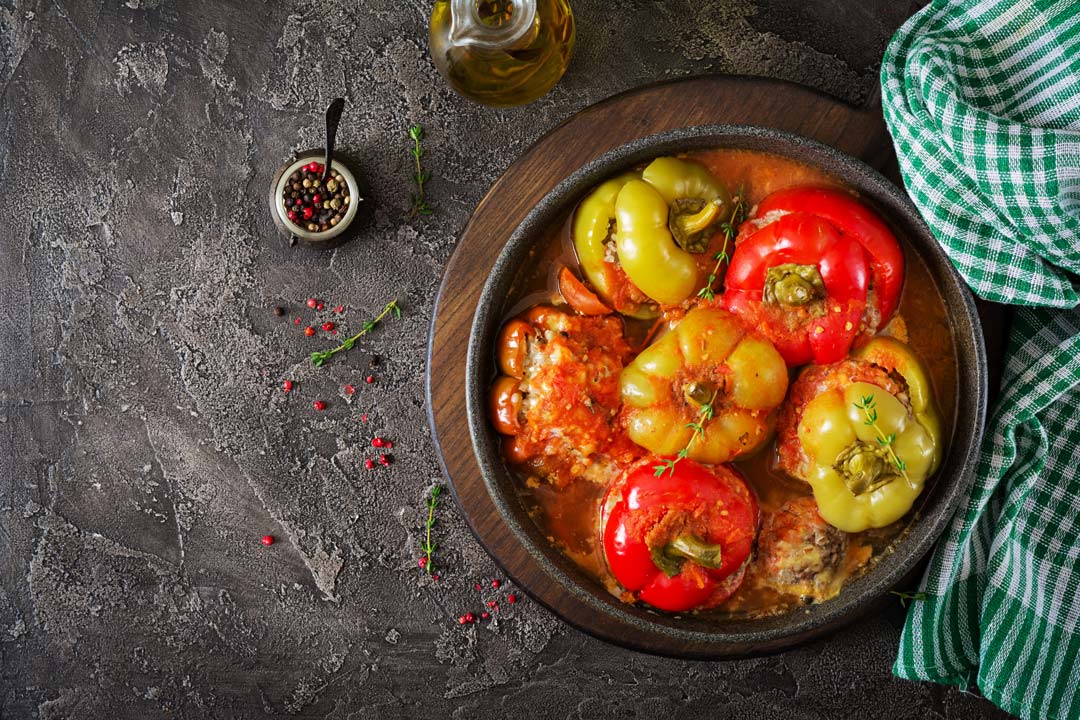 INGREDIENTS:

1 c. water
1/2 c. long grain white rice
6 green bell peppers
2 8 oz. cans tomato sauce
1 tsp. Italian seasoning
1 tbsp. Worcestershire sauce
1/4 tsp. garlic powder
1/4 tsp. onion powder
INSTRUCTIONS:
Preheat oven to 350°F.
Bring water to a boil, add rice and reduce heat. Cover and cook for 20 minutes.
Over medium heat, cook the beef until evenly browned.
Remove and discard the tops, seeds, and membranes of the peppers. Arrange in a baking dish with the hallowed sides faced upward.
In a bowl, combine the beef, rice, 1 can tomato sauce, Worcestershire sauce, garlic powder, and onion powder. Salt and pepper to taste.
Add an even amount of the beef mixture to each pepper. Mix remaining tomato sauce and Italian seasoning in a bowl, and pour over the stuffed peppers.
Bake for 1 hour, basting with sauce every 15 minutes, until peppers are softened.
Cool 5 minutes before serving.