Sautéed Garlic Parmesan Zucchini
This quick zucchini dish is the best side for those easy dinner nights. A great burst of cheesy, garlic flavor to pair with your favorite entree.
PREP TIME:
10 minutes

COOK TIME:
10 minutes

TOTAL TIME:
20 minutes

SERVES:
4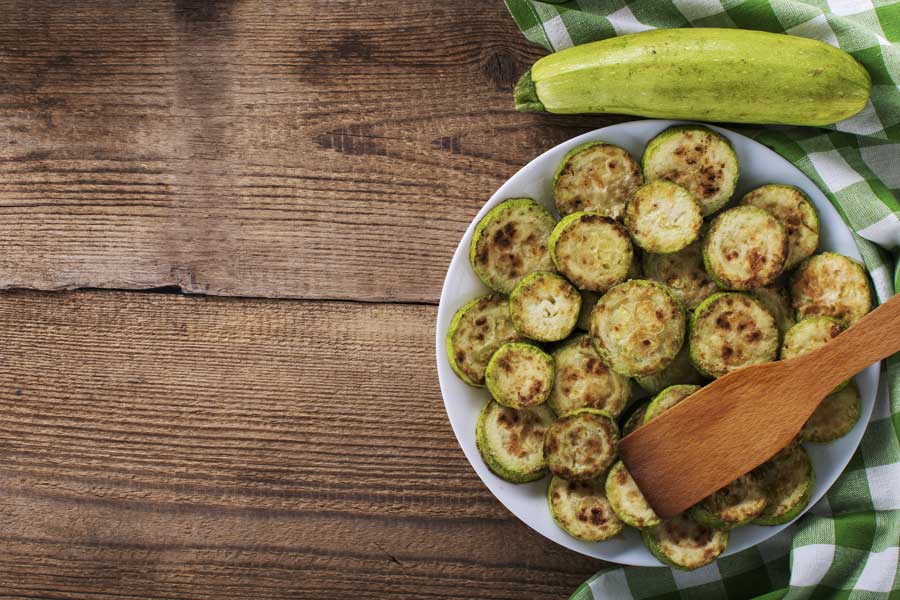 INGREDIENTS:

3 large zucchini sliced
3 cloves garlic minced
1 tbsp. extra virgin olive oil
1/2 tsp. dried oregano
Pinch of red pepper flakes
Kosher salt
Freshly ground black pepper
1/4 c. grated Parmesan
INSTRUCTIONS:
Heat oil in a large skillet over medium heat.
Add garlic and cook until fragrant, around 30 seconds.
Add zucchini and oregano. Cook until zucchini is tender, around 10 ten minutes.
Season with salt, pepper, and a pinch of red pepper flakes.
Top with Parmesan cheese and serve warm.